Blog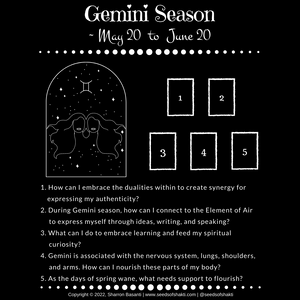 As the earthly energy of Taurus wanes, peer into the potential that the airy Gemini Season (May 20 - June 21) holds with an open mind.
Pluto will be in retrograde from today until October 8th. I hope the spread helps you navigate the Pluto Retrograde, so you can rise like the phoenix!
  The sun transitions today from Aries to Taurus. Taurus Season (April 19 to May 20) is balm for the soul after fiery Aries. Hold space for yourself to figure...