---
Blog — tarot spread
Posted by Sharron Basanti on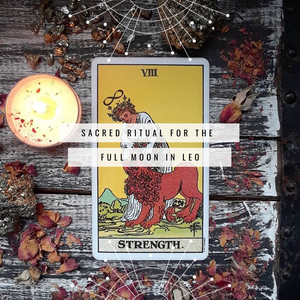 The ritual for the Leo Full Moon involves creating a rolled beeswax candle that can be used in a release ceremony.
---
Posted by Sharron Basanti on
  "OOooooohhhh noooooo it's Mercury Retrograde!" I've been hearing a lot of that lately and felt I wanted to deal with the whole Mercury Retrograde situation head on. I am not an Astrologer, however, I have experienced a few Mercury Retrogrades! I want to share a few tips and insights that might be helpful for you :) What the heck is Mercury Retrograde? When a planet appears to be travelling backwards through the zodiac (which is an illusion) is known as retrograde motion. How often does Mercury go into retrograde motion? Three to four times a year! What's the Mercury...