---
Blog — indie oracle deck
Posted by Sharron Basanti on
In her interview, Kayti shares what prompted her to create the deck, how she connects with the Chakras, and 
how her deck can be used for healing by understanding the behaviours associated with each Chakra.
---
Posted by Sharron Basanti on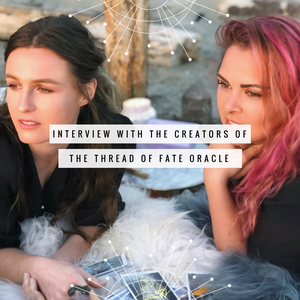 Blaire Porter
 and
Brit Murphy
are two soul sisters that were brought together by divine intervention to birth the 
Thread of Fate Oracle Deck
. The interview with Blaire + Brit explores how the Threads of Fate was conceived, what you can expect from the guidebook, and other tidbits you won't find anywhere else!
---
Posted by Sharron Basanti on
Kathy Crabbe is the creator behind the deck and her story of how she came to birth The Lefty Oracle Deck is inspiring, especially for those that live in a space where art and intuition intersect. In the interview, she shares why she was led to paint the deck with her non-dominant hand, who the Leftys are, and what she is currently working on.